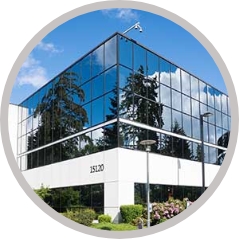 Simentek Chemicals Manufacturing PLC is a construction chemicals company established in Addis Ababa, Ethiopia by Turkish and American nationals, out of frustration to find world standard construction materials at local market at good quality and affordable prices.

General Manager of Simentek, Mike Koksal Cengiz is a Turkish American investor who has vast experience in developing and renovating buildings in the United States for over 15 years.

In the year 2015, he decides to invest in real estate market in Ethiopia, which is one of the fastest growing countries in the word with the second largest population in Africa. He becomes the shareholder of Metropolitan Real Estate and is involved in developing one of the luxury apartments in Addis Ababa.

During the development of the building, he realizes that the construction materials available in the country are either imported and very highly priced and sometimes not available when needed, or locally manufactured and most of the time does not meet the quality requirements of a modern building.

Out of this frustration, SIMENTEK Chemicals Manufacturing PLC is born to manufacture world standard construction chemicals in Ethiopia to provide affordable and quality materials and provide better options to the construction industry.

SIMENTEK brings a vast experience its owners and technical staff has gained throughout years in building luxury apartments, villas in Turkey, United States and Ethiopia, and manufacturing construction chemicals in Turkey, Russia, Uzbekistan, Iran, Zambia to Ethiopia.

Our materials are time tested by millions of construction industry experts over the years.
Our experts are now producing world standard materials including but not limited to tile adhesives for different tile installation needs from small size tiles to large tiles, marble and granite installation, high quality water and abrasive resistant tile joint fillers, multiple types of waterproofing, repair mortars and wall putty, mineral plaster for exterior, specially formulated gypsum lime plasters for a better interior finishing and saving time and money, as well as reducing wastage in product.
We carefully select our raw materials from the local suppliers and internally process them further to bring them to our quality standards.

Our chemical additives are hand selected from the most reputable chemical manufacturers so that we can attain the best results for our customers.

Our foreign and local experts constantly test our products to ensure that SIMENTEK quality we promise to our customers is consistently achieved.

We always stand behind our products and always listen to our customers to meet their needs and supply them the best solution they need. Simentek is also committed to its natural and ecological responsibilities in compliance with world standards.